Have You Ever Massaged Your Pet?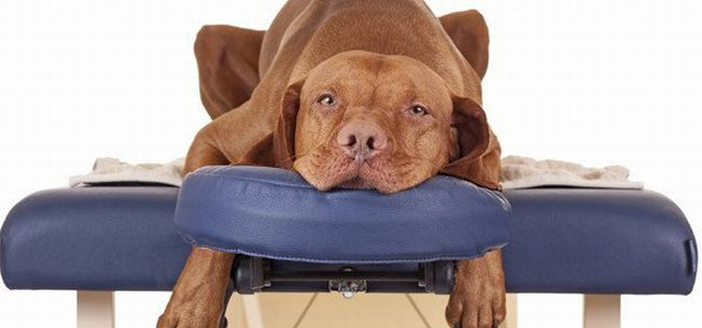 It's Good For Both Of You
Play is Great for Bonding
Whenever the weather is good, we are sure that you make plans to spend some quality time outdoors with your four-legged friends. Pets in the prime of life need regular exercise, and their capacity for exercise is much greater than that of people. Many people have to use accessories like bicycles and roller blades to be able to generate the amount and intensity of activity that their pets require, especially if the breed is at all specialized for hunting.
When Play is Impossible
But what can you do if your pet is small, infirm or older...or the weather is simply not cooperating? They're not going to be capable of much in the way of physical activity indoors - in fact, under certain circumstances, it might not be medically advisable. The other thing that's almost certain with pets in this phase of life is they are experiencing pain in their muscles or joints...or both!
Touch Can Work Wonders
Don't let inconvenient weather or an ailing pet get you down....this is a great opportunity to give them a massage! As with people, massage can give you a chance to bond with your pet by doing something with them that is mutually pleasant, creating great memories. There are few pets out there who actually avoid physical contact with their owner. In fact, we doubt if you could ever touch most pets too much. Even if your pet is a bit uncomfortable at first, we are pretty confident that very soon they will be prodding you for their regular massage, they'll love it so much.
Massage as Examination
Another great thing about massage is that it's actually a kind of medical examination. Massage gives you the time and methodology to go over every inch of your pet and check them for ticks, sores, aches and hot spots - for free! If you incorporate brushing and petting along with the massage, you can spend a very pleasurable quarter hour that will not only help to keep your pet healthy, it will also make them happy. We promise, you'll see the difference!
Massage as Therapy
There is a special class of pets known as "therapy pets" that are able to go to senior homes and hospitals for people to interact with. The health benefits of even a short amount of interacting with a pet are well-documented. What is less documented is the reason why some animals are safe for strangers and some are not, and it has a lot to do with their disposition. That doesn't apply to owners. Your pet has already bonded with you and you are in the perfect position to get all of those famous health benefits easily and for free...you just need to reach out your hand!
Our Products Can Help
Arf-ritis Pain Relief is a vet recommended, all-natural pain reliever that helps your dog feel better. It is a serious treatment for joint and muscle stiffness caused by arthritis and arthritic-type diseases.
You Can Always Exercise Your Options With Us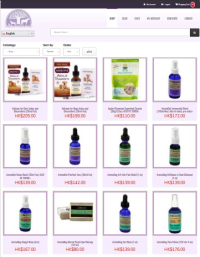 If our suggestions aren't exactly what you are looking for, you might want to look at the complete Line of Pepper & Squeaky pet nutrition products, or look through our complete catalog of hundreds of all natural & holistic products.
You Can Always Ask Us Questions
If you still can't find what you are looking for, please contact us directly to ask a question.
You Can Always Come Back To Us For More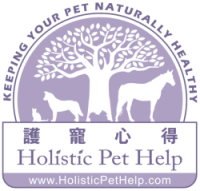 Holistic Pet Help offers hundreds of products to pet owners that are looking for more natural ways to boost the health, well-being and quality of life of their beloved pets. Our website features a large number of articles that explore all aspects of pet care, and many of them feature things you can do for free! We are located at www.holisticpethelp.com