Sweet Potato+Turmeric Superfood Snacks (99g/3.5oz)
Sweet Potato+Turmeric Superfood Snacks (99g/3.5oz)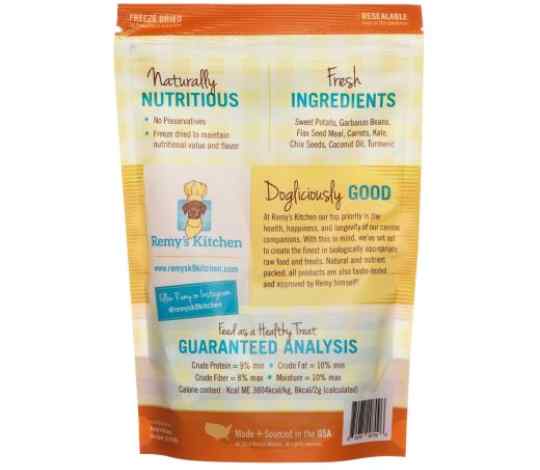 Sweet Potato+Turmeric Superfood Snacks (99g/3.5oz)
Best Before: 11/2024
Freeze Dried Sweet Potato+Turmeric Superfood Snacks are crunchy treats that filled with all the good stuff and none of the unhealthy stuff.
Anti-inflammatory and Antioxidant superfood Turmeric is paired with super delicious sweet potato, one of the best dietary sources of Vitamin A, and coconut oil to increase absorption.
These treats promote healthy skin and are good for the coat, eyes and boost the immune system. Great for pups with allergies and sensitive stomachs.
No added hormones and antibiotics
Zero chemicals or artificial preservatives
Made + Sourced in the USA
100% Grain Free
Human Grade Ingredients
Freeze dried to maintain nutritional value
Turmeric for anti inflammatory and anti oxidant
Sweet potato is one of the best sources of Vitamin A
Feed your dog wholesome, healthy, clean food he will love. Fresh and freeze-dried with all of the nutrients dogs need to live their best life!
Feeding Instructions
Feed as a healthy treat!
Ingredients
Sweet Potato, Turkey Liver, Garbanzo Beans, Flax Seed Meal, Carrots, Kale, Chia Seeds, Coconut Oil, Turmeric
---