AromaDog Journey Home (118ml/4oz)
AromaDog Journey Home (118ml/4oz)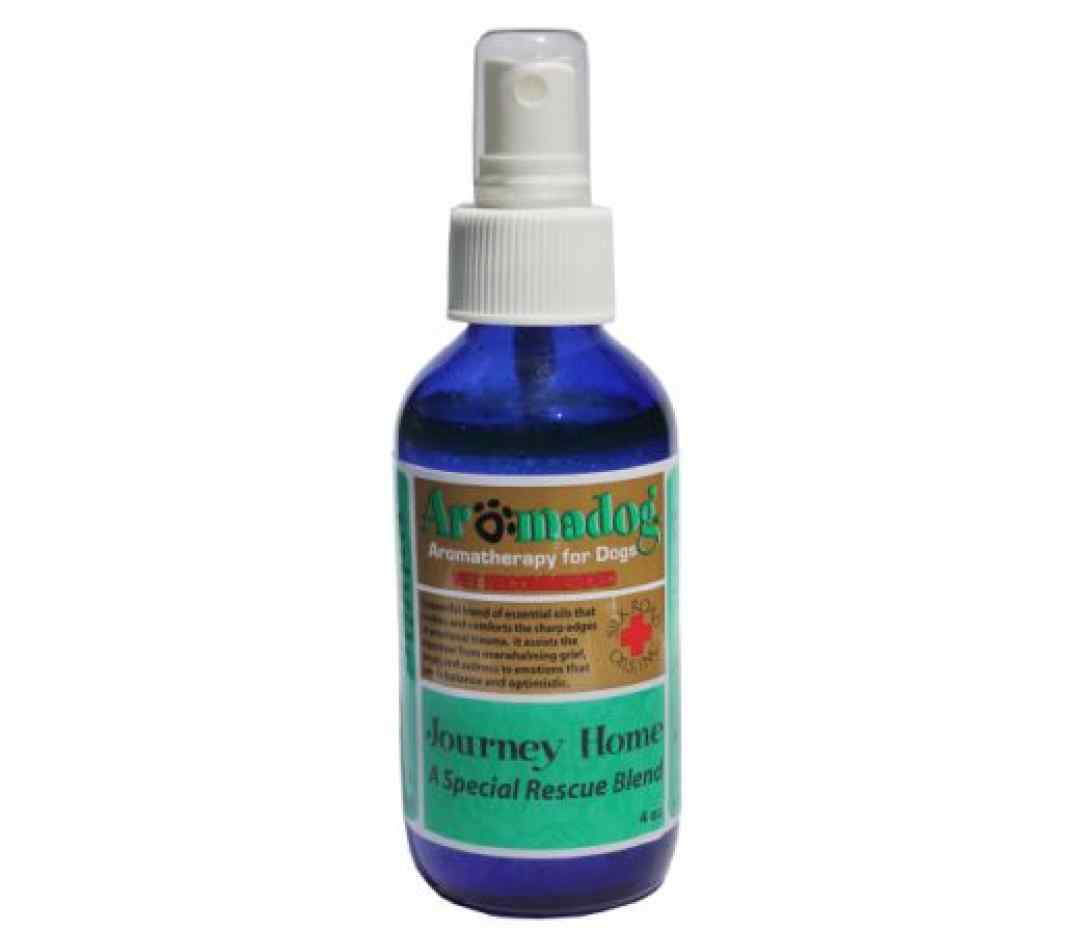 AromaDog Journey Home (118ml/4oz)
Best Before: 3 years
Journey Home - A Special Rescue Blend. Dogs are emotional animals. They love unconditionally with enthusiasm and joy. Like people, animals are emotionally sensitive and traumatic experiences can sometimes cause permanent scars that may be rage, anxiety, and depression fill an emotional space in an animal that really only wants to please. When a dog is surrendered to a shelter, they must emotionally overcome all these feelings or they will eventually deteriorate. An animal must be physically and be emotionally balanced in order for it to be healthy.
When essential oils are inhaled they are directly processed in the area of the brain that regulates emotion and memory (limbic system). Each essential oil in our blend Journey Home works together to strengthen areas that have been selected by negative experiences. This powerful blend of essential oils soothes and comforts the sharp edge of emotional trauma. It assists with the transition from overwhelming grief, anger, and sadness to emotions that are in balance and optimistic.

A proprietary blend of 100% therapeutic grade essential oils:
Cypress: When life transitions there is a sense of loss. We must pick up the pieces that have fallen and move forward. The scent
calms and is specific to grief, anger, and sadness just as it was historically used for over emotion
Spikenard: Going back to biblical days on the mind to soothe the deepest forms of anxiety. It can instill a profound sense of peace.
Neroli: Neroli not only calms and soothes the mind but restores the sense of hope. It benefits those who cannot confront painful and disturbing emotions.
Ylang Ylang: Inhaling ylang ylang helps give immediate positive emotions. It lowers stress response and enhances confidence. It helps to relieve negative emotions.
Lavender: Going back to biblical days the oil Lavender calms and stabilizes overall emotion equilibrium. It enhances and balances a raucous emotional state.


USAGE
Topical use only
Shake Well before use
Mist the area above your pet and bedding
If necessary wait a couple of minutes and mist again
Avoid eye area
INGREDIENTS
A proprietary blend of therapeutic essential oils: lavender, cypress, spikenard, neroli, ylang ylang
---