Steadfast Canine (90 tablets)
Steadfast Canine (90 tablets)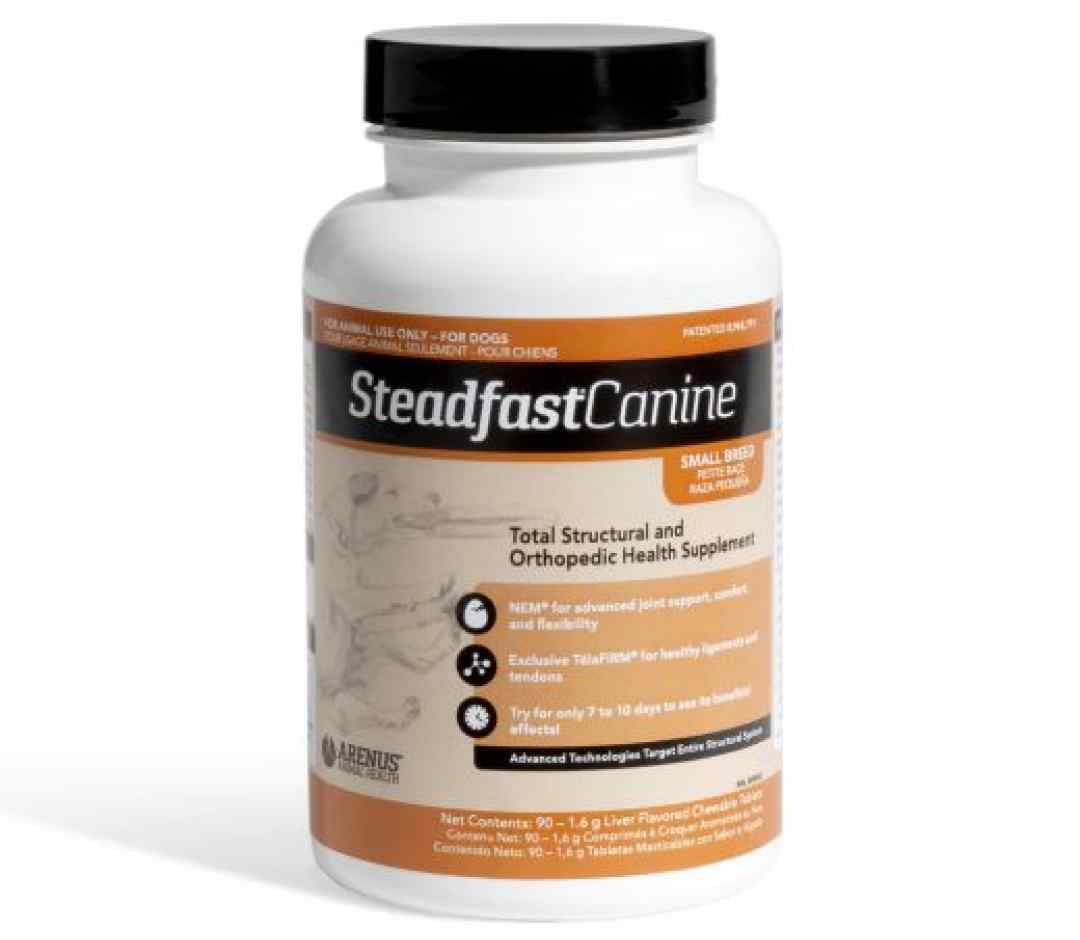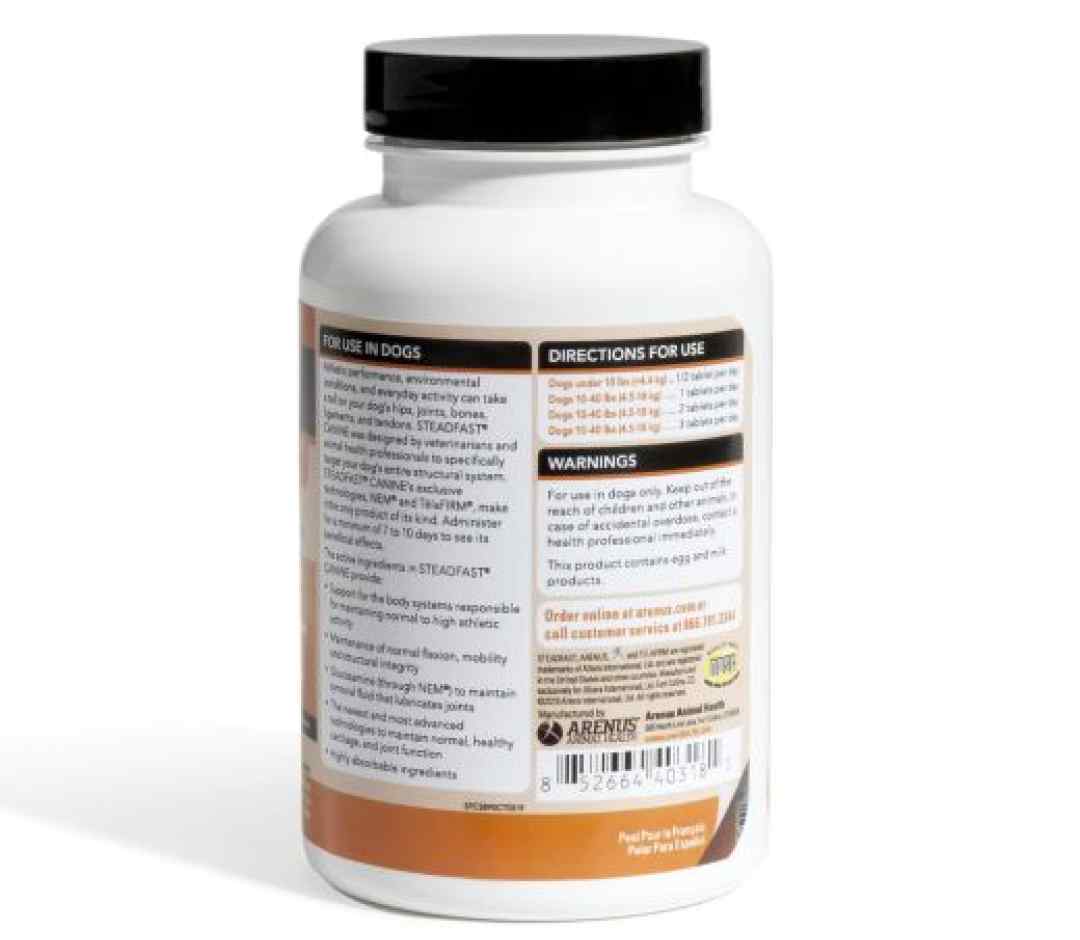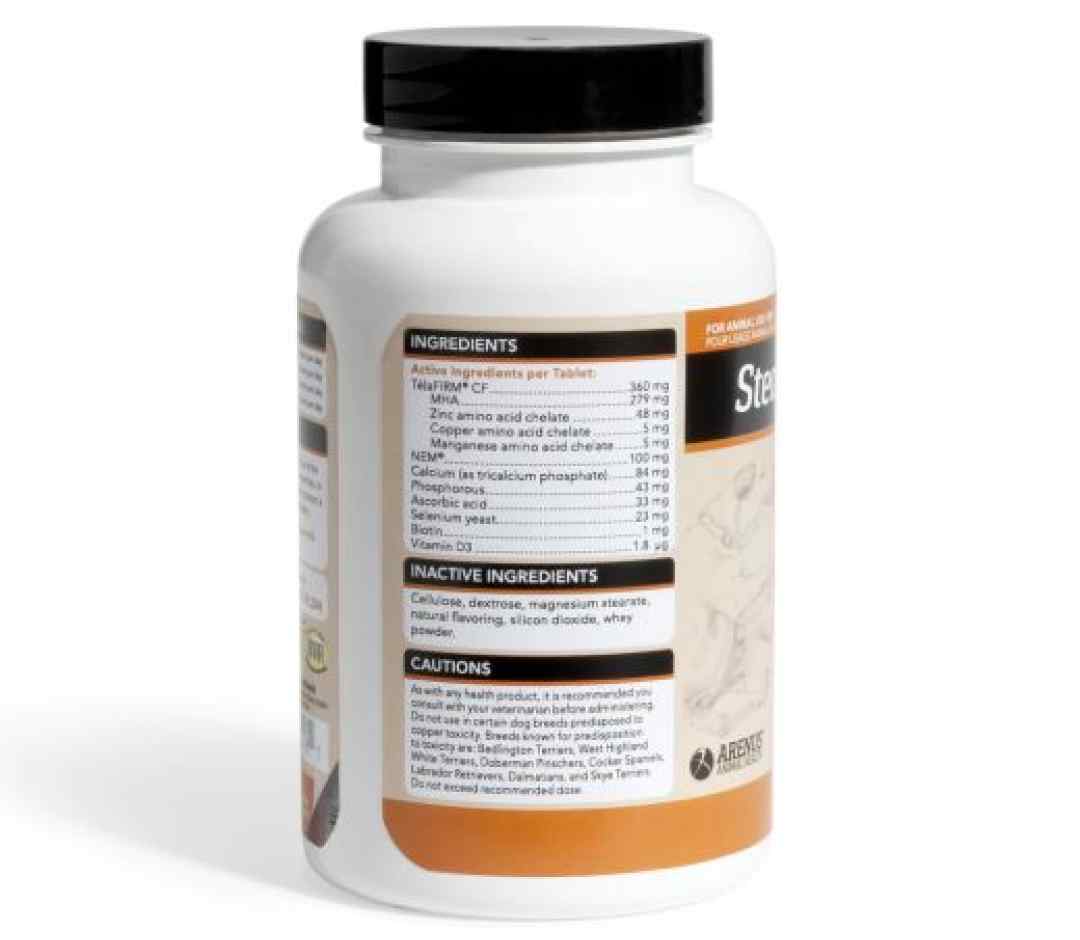 Steadfast Canine (90 tablets)
---
Steafast Canine is a patented joint health product specifically designed for dogs to support and maintain healthy cartilage, bones, tendons and ligaments. Steadfast Canine provides complete joint and structural health for your companion. Steadfast Canine features two exclusive ingredients, NEM and TêlaFIRM.
1. NEM®is an innovative, supplies a holistic array of supportive components, whole-food matrix of glucosamine, choindroitin sulfate, hyaluronic acid, and amino acids.
2.TelaFIRM®is an advanced micro-ingredient system of minerals designed to support normal bone remodeling. TêlaFIRM supports joint health, bone remodeling and aids the synthesis of important proteins, such as collagen and keratin, vital to healthy joints, bones, and connective tissues. Steadfast has a unique formula that reduces the impacts of normal daily activity.
Steadfast Canine is available in convenient and easy-to-use chewable tablets.
Made in USA
此日期前最佳/ Best Before: 5/2021
USAGE
Dogs 5 lbs < (2.2 kgs), administer 1/4 tablet per day.
Dogs 5 - 10 lbs (2.2 – 4.4 kgs), administer 1/2 tablet per day.
Dogs 10-40 lbs (4.5 – 18 kgs), administer 1 tablet per day.
Dogs 40-134 lbs (18 – 61 kgs), administer 2 tablets per day.
Over Dogs 134 lbs (> 61 kgs), administer 3 tablets per day.
Recommended double dosage for the first 14-21 days.

INGREDIENTS
Active Ingredients per tablet:
TêlaFIRM® CF 360mg
NEM® 100mg
Calcium 84mg
Phosphorous 43mg
Ascorbic Acid 33mg
Biotin 1mg
Vitamin D 372 IU
Inactive Ingredients:
Cellulose, dextrose, magnesium stearate, natural flavoring (liver), silicon dioxide and whey powder.
---