Flower Essences - Independence (1 oz)
Flower Essences - Independence (1 oz)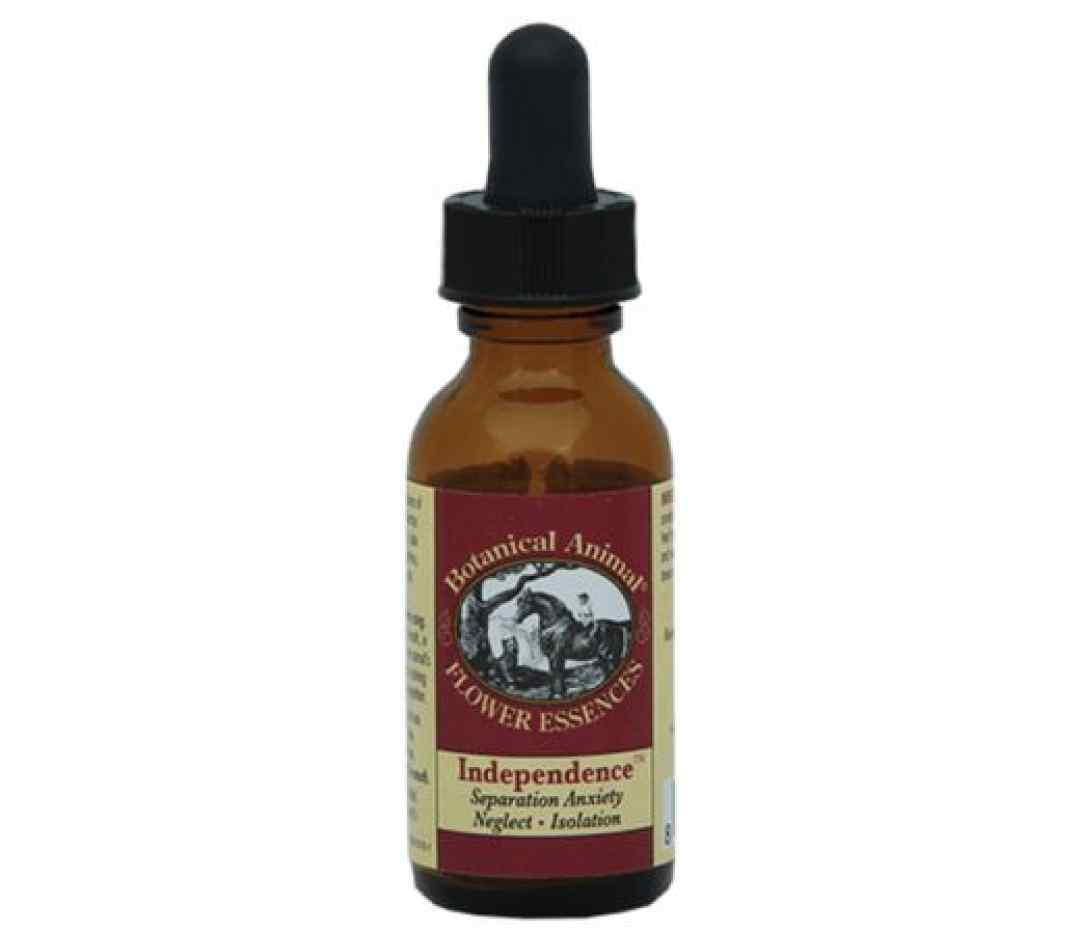 Flower Essences - Independence (1 oz)
---
Flower Essences - Independence (1oz) helps to ease separation anxiety when being removed from their owner, mother or herd members. Addresses issues of abandonment, rejection, and worthlessness. Great to use when you go out of town or when a horse is weaned from his herd. Allows them to stand on their own without fear or anxiety.
Made In USA
此日期前最佳/ Best Before: 06/2022
USAGE
Shake bottle well before using
For best results, administer directly by mouth, in drinking water or by rubbing on paws, ears and soft skin.
Use in your animal's daily care program (1 to 3 times daily), or use as a training adjunct (30 min to 1 hour prior).
Orally: Rinse dropper thoroughly if it contacts the mouth

Cats and small animals: 4 to 8 drops per use.
Dogs and medium animals: 6 to 10 drops per use.
Horses and large animals: 8 to 12 drops per use.

Rinse dropper thoroughly if it contacts the mouth
Water: Add directly to animal's water, double the recommended amount for oral usage, change water daily.
Spray: Add 15 drops to 8oz. distilled, purified or spring water. Spray directly into air in the direction of your pet's mouth, nose and ears as well as their paws, hooves or feet.
Topical: Apply recommended number of drops topically to your pet's paws, ears or any soft skinned areas for absorption
INGREDIENTS
A proprietary blend of infusions of Pacific bleeding heart, chicory, white fairy lantern, English holly, European larch, Leichtlin's mariposa, yellow monkeyflower, and Oregon grape flower essences, distilled water and distilled vinegar.
---